Darker nights mean it is more important than ever for families to have proper lighting in their outdoor Spaces. Although summer is the best time to decorate the garden with solar lamps and strings of lights, outdoor flood lights should be installed in winter to increase security.
The variety of outdoor flood lights available can seem daunting. By following these steps, you can more easily find the one that works best for you.
Before you start looking for the right outdoor flood light, be sure where you want to install it. And most importantly, what area does the light need to cover? The height and Angle of the fixture may have a significant impact on the brightness of the selected space.
Windows, doors, drains and gutters can all be obstacles to finding a suitable location, so it is important to consider this as early as possible. Once you've determined the right location, try to figure out how much light is right for the space.Buying high-powered flood lights is not a good thing, just finding them too big to fit in your chosen location.
How to activate outdoor flood lights?
With the development of lighting technology, flood lights become more and more complex in terms of activation modes.In addition to standard on/off switches that can be used to manually activate lights, you can also find flood lights with motion sensors that light up when someone (or something) passes through their sensor range.Or, when ambient light drops to a certain level, the "dusk to dawn" floodlights will automatically turn on and then turn off again as the sun rises.
Choosing one of these options actually depends on personal preference. Do you want a light that can be turned on and off manually? The inherent risk is that the light stays on during the day, wasting energy and shortening the life of the accessories.Motion-sensitive lights are the most energy efficient because they light up only when needed, but sensors can activate the light when an animal passes by or even when a neighbor is in his garden.Some may find this disturbing. The light from dusk to dawn presents a happy feeling, because they do not need to be turned on manually, and they only last all night.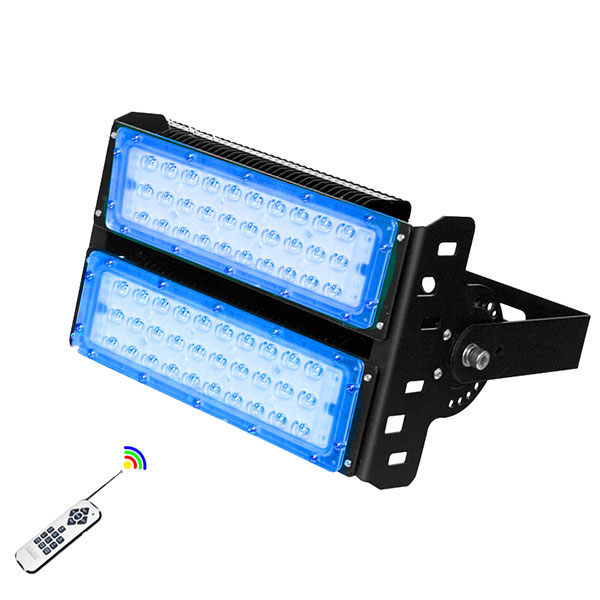 Correct brightness
Flood lights have a wide range of brightness output, possibly more than any other type of light.You can find flood lights that output anything between 700 and 20,000 + lumens.
Which one you choose depends largely on how much space you need to illuminate. Outdoor flood lights with relatively low lumen output (700-1500lm) are sufficient to meet the needs of terraces and driveways, while commercial Spaces such as parking lots and small venues clearly need high-power flood lights with output several times.There are no hard and fast rules for choosing flood lights of a certain brightness, but here's a rough guide that might be useful.
Lumen area
Lane 1500 lm
Parking lot 9000-20000 lm
Placement and Angle also have a great impact on the lighting efficiency of outdoor space. Gaining these rights will give you more room for the lumen output of your chosen omni.Conversely, if you know the light won't fit in the desired position, you can take this into account when determining the brightness of the flood lights.
Upgrade to LED flood lights
Traditionally, most outdoor flood lights use halogen bulbs, which use 20-30% less energy than older incandescent bulbs, but because of their energy efficiency potential, they can't get close to LED bulbs.In this case, the biggest advantage of LED bulbs is their long service life. If a halogen bulb is likely to last about 2,000 hours, an LED flood light can last 30,000 hours or more cars onlyIn addition to the cost of extending the service life, this means you don't have to bother changing floodlights (or their bulbs) very often. That alone is the reason to upgrade to LED flood lights.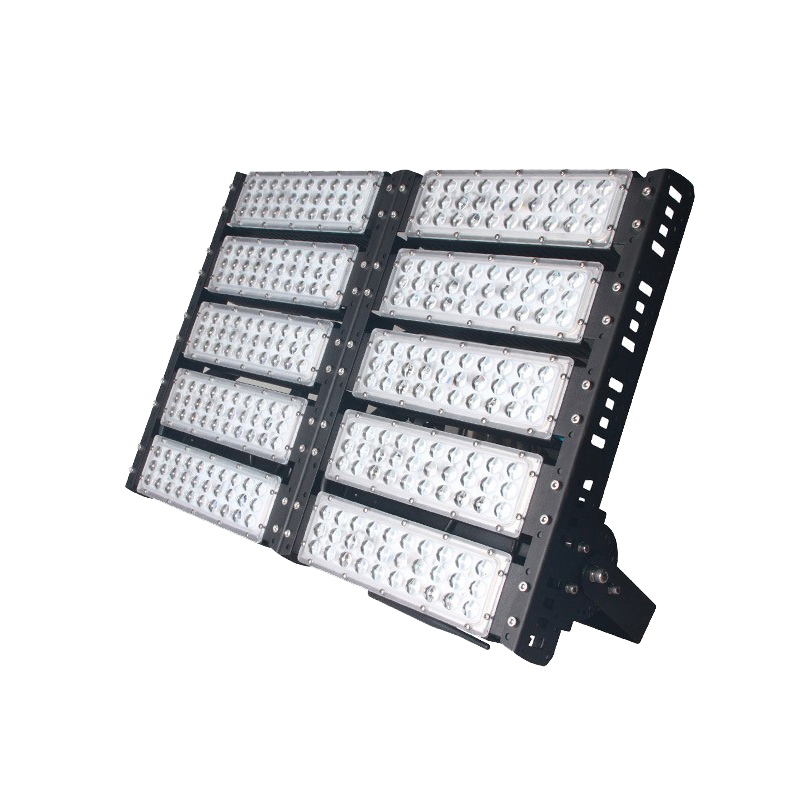 Pay attention to your neighbors
Make sure the floodlights you install are not a nuisance to your neighbors.The government recommends that artificial lights become undesirable when they "unreasonably and substantially interfere with the use or enjoyment of a home or other place" or "harm or may harm health".One example is artificial light shining directly into a neighbor's bedroom window and disturbing their sleep.