The emergence of SMD flood lights not only greatly improved the production efficiency of the flood light manufacturing enterprises, but also greatly improved the cost performance of the flood light products. After the SMD white light products are available, the user's voice for the RGB flood lights is also very high. In the future, the RGB flood lights will gradually become a trend.
The mass production of Ruichuan SMD remote control RGB flood lights is on the market, so that the colorful world is in your control.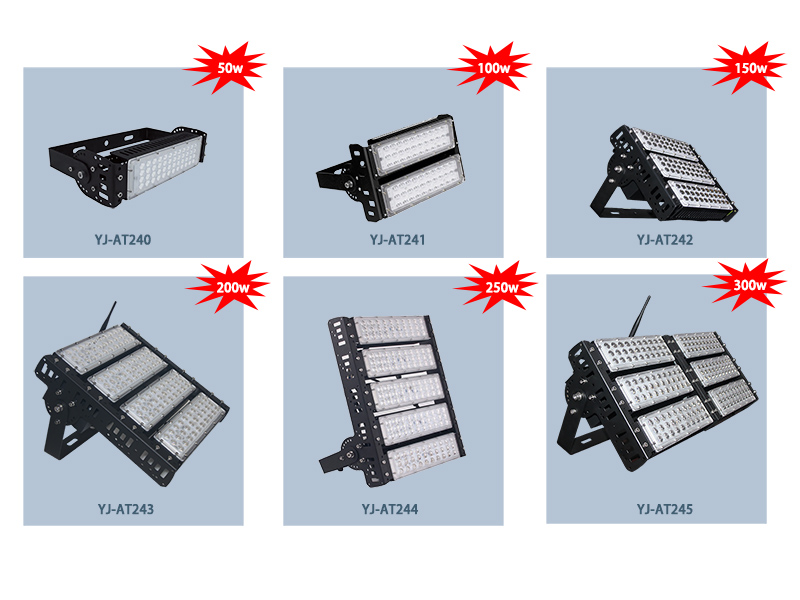 The features of SMD remote control RGB flood lights:
1, The shape adopts Ruichuan patent appearance product, which is simple, novel and beautiful;
2, 50W-500W a variety of power options to meet the needs of different places;
3, our RGB flood light remote color fixing function, the product can be adjusted into a colorful jump mode and single color fixed color mode, all the lights within the effective distance into a color;
4, our RGB flood lights have a memory function, the lamp comes with a memory chip, after the power is turned off, the color can be kept unchanged. The user can set any monochrome color and use it as a monochrome spotlight in different places;
5, The outer casing is die-casted with environmentally friendly aluminum profiles. The surface treatment adopts imported plastic powder + advanced powder spraying process, which is resistant to high temperature and corrosion, and is not easy to fall off;
6, IP65 protection grade, safe and reliable, standard installation hole position is easy to install and disassemble.

Applications:
1, SMD remote control RGB flood lights are suitable for landscape lighting projects such as garden decorative lighting, park decorative lighting, and mountain decorative lighting to create a dynamic and colorful world.
2, SMD remote control RGB flood lights can also be used in amusement parks, theme parks and other places, as a scene decoration lights, to create a warm romantic or dynamic atmosphere for customers