We have two of LED Auto RGB Pre Programmed funfair light, There are YJLED-004E and YJLED-006E are waterproof IP65, have a beautiful appearance, crystal transparent Lamp shell. The shell materials of product are made by Bayer of Germany, which means high fire resistance and strong UV resistance. The RGB Pre Programmed funfair light is widely used in outdoors, and most of customers choose these light to decorate their amusement rides.
There are 2 diameters for you to choose, it is 60mm &45mm.


Our RGB Pre Programmed funfair light is worth mentioning that we use a larger lamp bead than the ordinary products in the market. And we are using our own machines to ensure the quality of the lamp beads.
RGB Pre Programmed funfair light is 360 degrees lighting because they have leds on the top and back with transparent lamp housing . So if you also use our beautiful program, it will definitely attract many customers for you.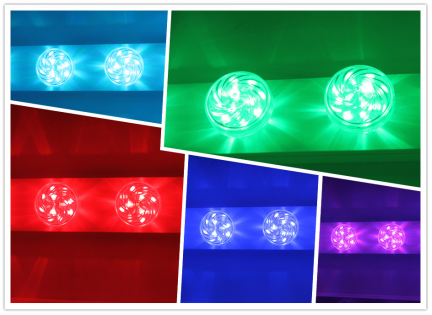 RGB Pre Programmed funfair lights have preset program so they are always 16 pieces as a group, each light has their own number from NO.1-NO.16. If you don't know program and want less troublesome, it will be a good choice and you don't need measure how to draw connect diagram and how to design the program. It's done when you connect the transformer.
You will say how to do if I don't like the program. Please don't worried, we will try our best to make a program to satisfy you.
If you want to try Please contact sales engineer↓↓↓
Icey Zhang
WhatsApp/WeChat/Skype: +8613392803081
Email:[email protected]