Ruichuan lighting LED RGB Amusement Lighting YJLED-004B and YJLED-006B.
| | |
| --- | --- |
| | |
| YJLED-004B-S24/32RGB | YJLED-006B-S9/16RGB |
The interior of our own LED RGB Amusement Lighting bead chip is connected by a gold wire. The gold wire has the characteristics of strong electrical conductivity and high stability. Therefore, the light color of the lamp beads produced by our company will be relatively high. We also have a splitting department, which can reduce the color difference of the lamp beads.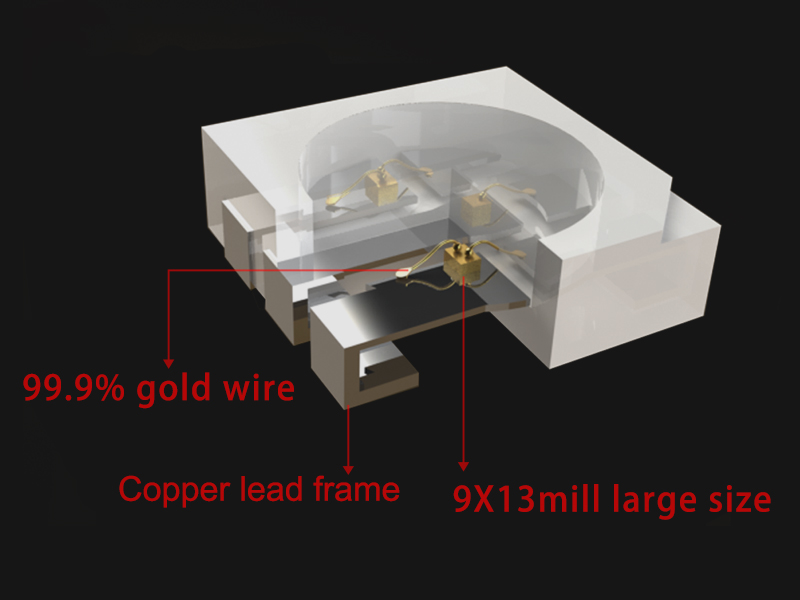 Secondly, the waterproof performance of the LED RGB Amusement Lighting is also very good. We will lay a layer of silica gel on the surface of the lamp. The characteristic of silica gel is that it has good UV resistance and does not turn yellow, which is beneficial to increase the life of the lamp. The lid of the LED RGB Amusement Lighting also has a layer of silicone ring that is waterproof. For the back side of the lamp, epoxy glue is used where it is connected to the wire. The hardness of this glue is very high in mechanical strength, strong in impact resistance and corrosion resistance, and low in water absorption, so the waterproof performance is greatly improved. Therefore, our lamps are water resistant to IP65.
The place used can be the decoration of the playground and the decoration of the amusement equipment. Some customers will also install lights on the car, not only to play a decorative role, but also to play a warning role.
At the same time, we can also accept custom programs. Customers can choose the program they need according to their needs. And we also have a lot of experience to help customers customize the program, it is worth your trust.
CONTACT:
Email: [email protected]
Tel/Whatsapp:+86 13392445110