rgb led flood light illume is opposite to general illume character, apply at outdoor normally, the respect such as the installation position of lamps and lanterns in its illume process, ray direction, installation requirement has very different with general illume.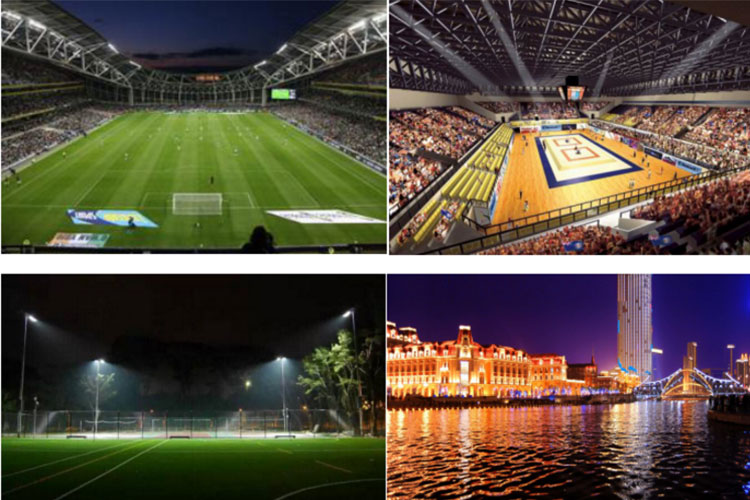 The purpose of flood lighting nothing more than two kinds, one is functional lighting, meet the demand of lighting places night work and personnel security, such as car parks, railway stations, logistics centers, etc., the second is to highlight the image of the carrier in the night, shaping the night business CARDS, attract traffic, and create a vigil atmosphere, such as commercial blocks, landmarks, scenic spots, etc.
What lighting design concepts and principles should be followed when carrying out rgb led flood lights?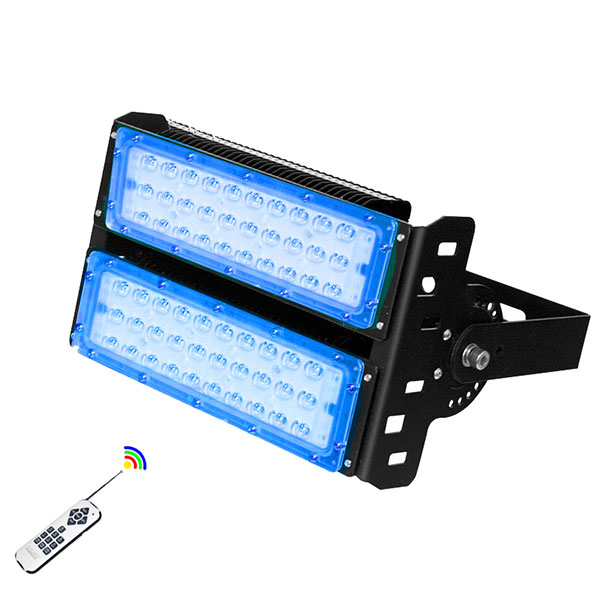 Ruichuan lighting that overall lighting design lighting effect, lighting selection, lighting installation, light source light color and so on should complement each other with the surrounding environment.
Lighting design details to consider:
1. The modeling of rgb led flood lights carrier should be combined with the color of the light source. According to the modeling of the lighting area, color lighting is selected to create obvious light and color contrast in different facades and angles of the carrier, so as to enhance the visual impact.
2. People-oriented, focusing on creating the range of human eyes, avoiding glare and light pollution, so that people can really walk into the light and feel the light.
3. Boldly use emerging technologies to increase interactive and immersive lighting forms, so as to bring people a better experience and enhance the sense of science and technology, times and happiness.