The general causes of glare can be roughly divided into the following:
1. Brightness of the light source (the higher the brightness, the more significant the glare);
2. The position of the light source (the closer it is to the line of sight, the more obvious the glare is);
3. The apparent size and quantity of the light source (the larger the apparent area is, the more the number of light sources is, the more significant the glare is);
4. Your surroundings (the darker the environment, the less light your eyes will adapt to and the more glare you will see).
So how to prevent glare in rgb led flood lights design?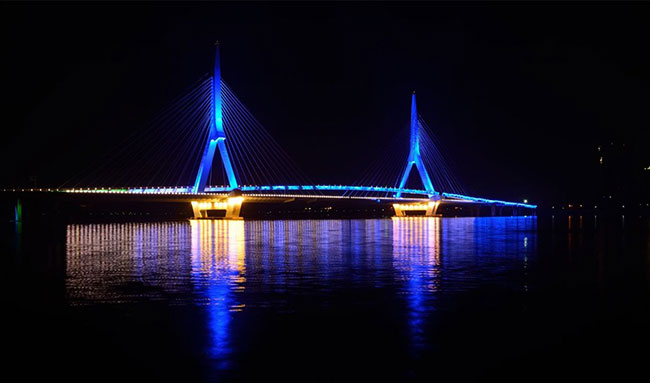 In the rgb led flood lights design to take full account of the surrounding lighting environment, in order to ensure that there is a better uniformity, installed in the building above the lighting interval should be bracket length of 2.5
~ 3 times, if the interval is too wide, will produce a sector of light.
In the rgb led flood lights of the building, the lamps can be illuminated from the bottom up, which is less likely to cause glare.
If use side lighting, want to consider lamps and lanterns keep out, make the light that does not need to reduce as far as possible, and in the floodlight of the building, basically be lamps and lanterns from the bottom up illuminate,
such but the biggest sex avoid glare.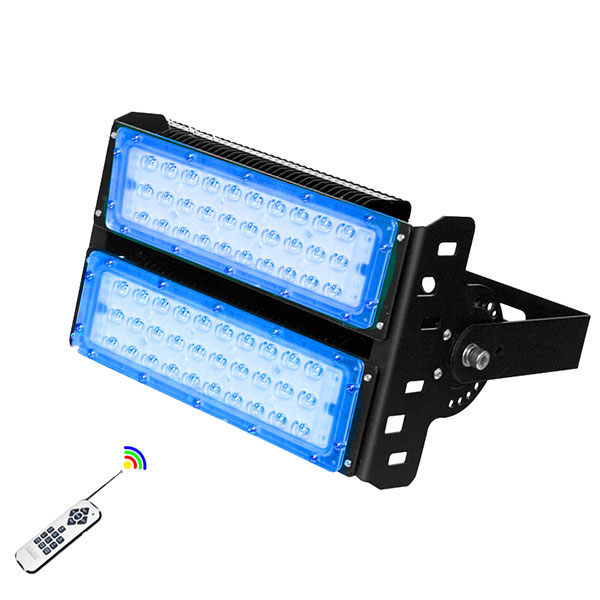 rgb led flood lights combines with the surrounding environment
If the tall buildings on both sides of the main road of the city are illuminated in the same way, it will give people a dull, even dull feeling.
1. Considering the combination of building materials and the light source of lamps, the floodlight illumination of buildings is generally between 15 and 450lx, depending on the surrounding lighting conditions and the reflective ability
of building materials;
2. Consider the combination of building modeling and light source color.Can choose chromatic illume according to the modelling of the building, cause apparent color contrast between the front of the building and flank, add atmosphere of
a kind of festival.