Bridge lighting should do this! Interpretation of the world famous 14 bridge lighting design!(3)
Maiden Bridge-Dubai
The Maiden Bridge is an architectural marvel. The bridge connecting the Maiden Hotel and the main road has an undulating wave shape and an amazing architectural structure that attracts millions of people every year. The beautiful lighting effect makes the Maiden Bridge a magnificent landmark that can be enjoyed miles away. Philips received the task of lighting the lighting of the Maiden Bridge, which required lighting to make the bridge an architectural landmark.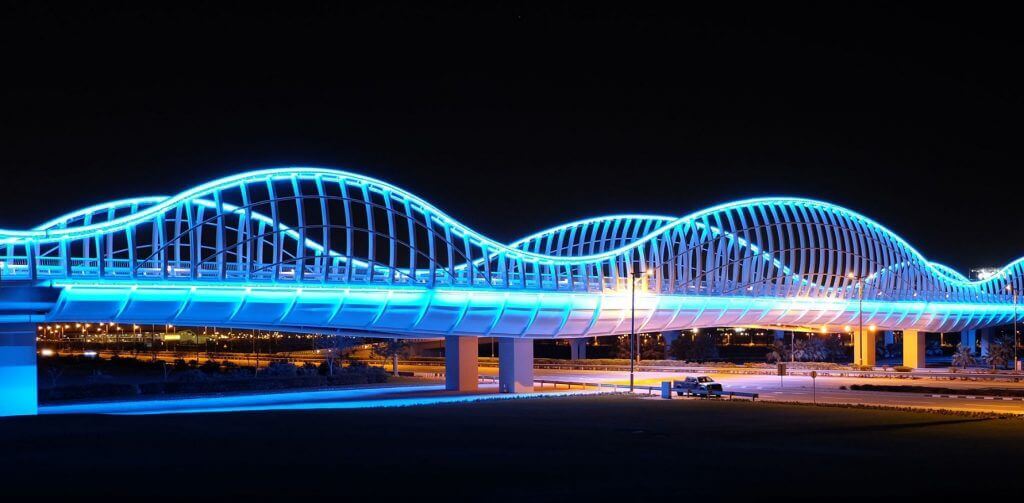 In order to create a new urban landmark, the project's lighting design chose a royal blue light source and was installed with a maintenance-free wall washer light so that the luminaire and the bridge's undulating structure could be seamlessly connected.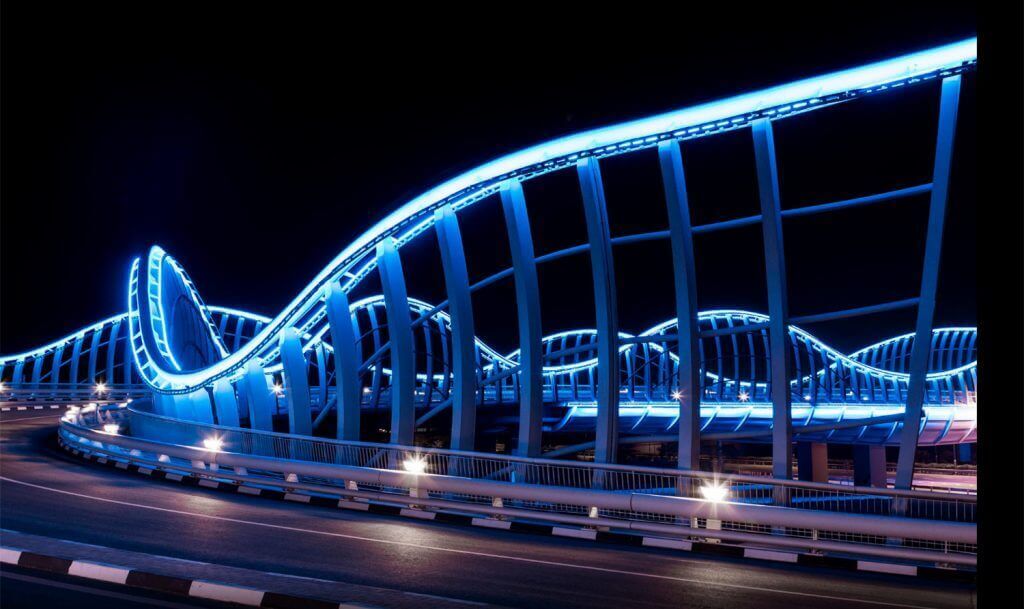 The undulating royal blue light effect on both sides of the bridge is matched with the warm light source of the led flood lights on both sides of the road to form a distinct contrast between cold and warm.